In my professional life, I have encountered numerous facets, including experiences in different countries via various discoveries and encounters. After studying Literature ("Lettres") at Bordeaux 3 and completing an Education Studies course in Paris, I found my path as a teacher, initially with older children until discovering a true passion for early development with this wonderful age group.
I moved to Asia after working in Africa at the Lycée Louis Massignon in Casablanca, and in Australia at the Lycée Franco-Australien in Canberra. I initially learned about Singapore while working as a tutor at an AEFE (French Foreign Education Agency) course in the area. I was also fortunate to co-lead the "Innovative Practices in Preschool" course at the Lycée Français in Singapore as well as in Australia, first with the Canberra team and subsequently with the Melbourne team.
To be ambitious with and for our students, we challenge our practices in order to better suit their needs.
After leading La Petite Ecole in Singapore for five consecutive years, I became the Education Director of La Petite Ecole group in South-East Asia. In my current role, I am solely responsible for managing the La Petite Ecole group: I assist our teams in meeting their needs as best I can, in order to maintain the seamless running of our four establishments at all levels.
All La Petite Ecole establishments have joined the Odyssey education network this year, a specialist in French education abroad. I work closely with the Odyssey team to ensure that we are all carrying out our shared purpose of guiding each student to achievement and personal growth.
Maria Lamrani Alaoui
I had the opportunity to share and reflect with several colleagues on the contribution of neurosciences and their impact on the posture and daily practices of educational teams.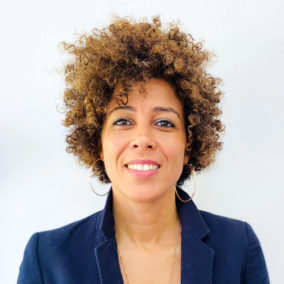 Maria Lamrani Alaoui
Director of La Petite Ecole Asia (3 sites)
Do you need any further information?
The Admissions Office team will be happy to answer any questions you may have.