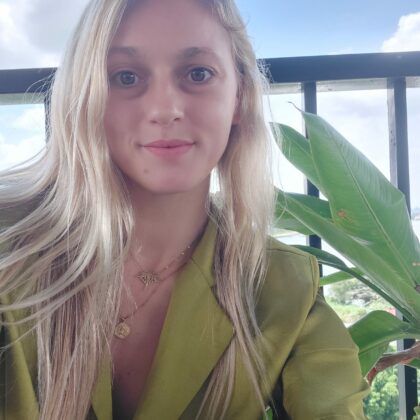 Juliette Lemaistre
English-speaking teacher
Hello everyone!
I'm Juliette, English teacher at La Petite Ecole.
I've been teaching languages for five years (mostly English) and living in Vietnam for four years. I studied foreign languages at university and recently graduated from IPGCE.
I first expatriated to Spain in my final year of study, where I discovered my love of travel, but also my passion for teaching by giving private lessons in French and English.
After Spain, I wanted to see a temple with my own eyes, so I packed my bags and arrived at HCMC in 2019. From state schools to language centers to semi-international schools, I'm absolutely thrilled to be joining La Petite Ecole and can't wait to meet you in English class!
My goal this year is to help my students feel serene and motivated at school. A good state of mind is reflected in the child's results and learning. There are no stupid questions and curiosity is welcome in class!
See you soon!