USE OF DIGITAL TOOLS AT LA PETITE ECOLE
At La Petite Ecole, digital technologies are only utilized for teaching purposes. Long periods of home-based learning have allowed us to improve our use of new technologies, taking into consideration the opinions and ideas of families and teaching staff, as well as observations of how students utilise such devices.
As part of our program, exposure to screens is limited and aims to diversify, supplement and enrich our teaching. Digital tools support the individualisation of the learning process and self-assessment by pupils.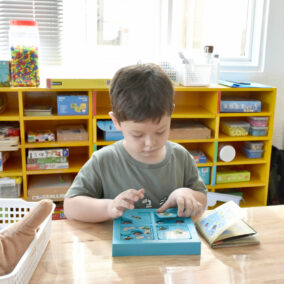 Stories & songs
Stories and songs are key learning tools for children, promoting fun, interaction, comprehension, vocabulary learning, chronology, memorisation, etc. Multiple resources are used for songs and stories.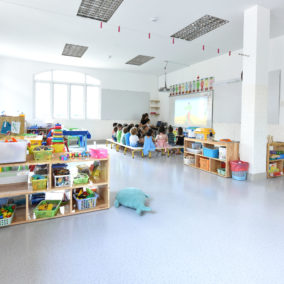 Videos
Carefully selected by our teachers, the videos used are short and come with accompanying tasks, so that students do not become passive observers. The videos are broken into sections to facilitate understanding of content.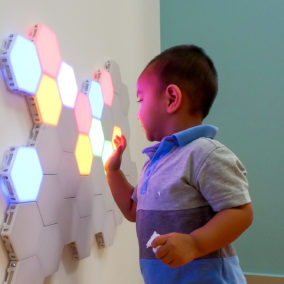 Games
Digital educational games enable the consolidation of knowledge and concepts worked on beforehand with the teacher, representing training and self-evaluation tools promoting the progressive autonomy of pupils.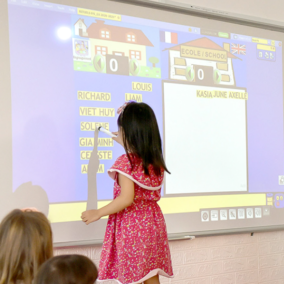 Interactive whiteboard
The projected image can be shown to all pupils on a large scale: works of art, stories, language, science, model examples to be copied, etc. Interactive resources can also be designed and used on the interactive whiteboard.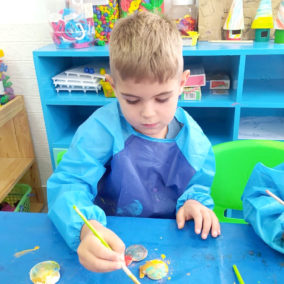 Ipads
These are used to take pictures of class life or pupils' individual student work for the JeValide application and each pupil's digital file. JeValide allows staff to endorse pupils' significant achievements.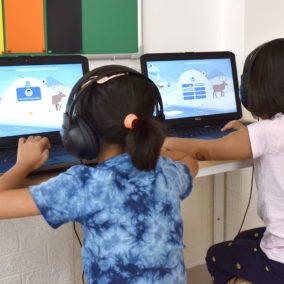 Computers
These are connected to the Internet and precautions are in place. By using our computers, our pupils can play educational games, learn to handle a mouse and keyboard, listen to content and work independently.
Do you need any further information ?
The Admissions Office team will be happy to answer any questions you may have.