Canteen (lunch) fees are not included in the annual fee.
Our cafeteria is an artisanal canteen, with dishes created in our kitchen every day by our chef and two helpers using carefully selected ingredients. Our meals, which have been approved by a French nutritionist, are balanced and fulfil the needs of our students.
CANTEEN
All of our food items are purchased at supermarkets and have a certified designation of origin. We only utilise meat that is imported from Australia. Except for ice cream and yoghurt, all of our food is fresh and brought in the morning, and everything is handcrafted (cakes, pizzas, etc.). We exclusively use pure cane sugar (cane sugar and honey).
The school bus service is organised directly by the school, picking up your child from your home and dropping them off after school, or after their extra-curricular activity. Three bus routes are currently in place to transport children:
SCHOOL BUS SERVICE
School buses are bound by local safety standards. Each bus has a driver and an assistant. A fourth bus route may be considered to serve other neighborhoods, depending on enrollment and subsequent demand. In order to use the school bus service or to find out which stops it serves, please send us an email to contact@lpehochiminh.com.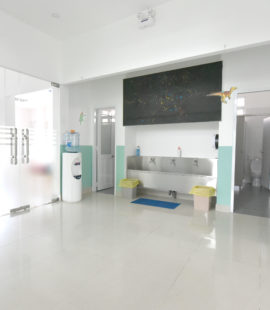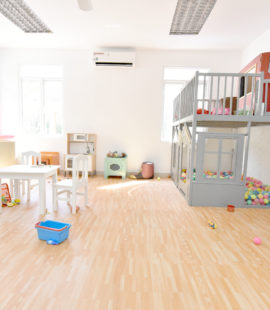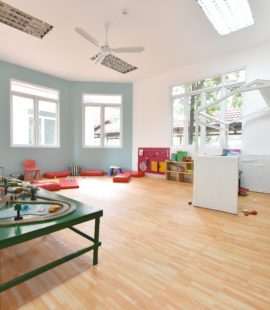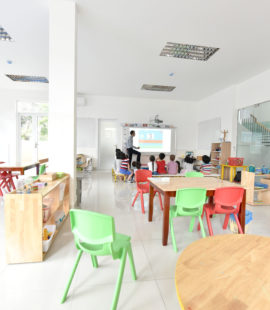 SCHOOL NURSE
A full-time school nurse runs the school health service. Nurses are available at all times during the school day to perform first aid in the event of an incident. They can administer basic school-approved medication, as well as medical treatments prescribed by a doctor. The nurse possess the skill to assess the situation and make decisions accordingly. When a child is sick, they will take care of them and inform their parents as soon as possible.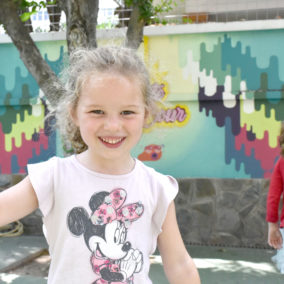 They assess the state of health
of pupils and may make an initial diagnosis to screen for diseases.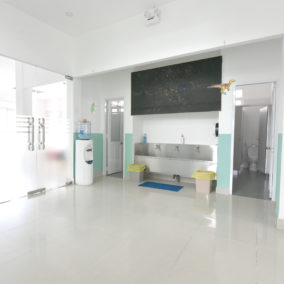 This ensures that the establishment's hygiene
and safety standards have been met.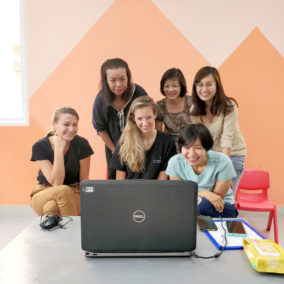 They also organise and lead
health prevention and education activities for children in conjunction with the teaching team.
At La Petite Ecole, we provide the school supplies that children need for their schoolwork. On field trips and special days, our students wear T-shirts in La Petite Ecole's official colours. These T-shirts will soon be on sale for any student who would like one.
Do you need any further information?
The Admissions Office team will be happy to answer any questions you may have.