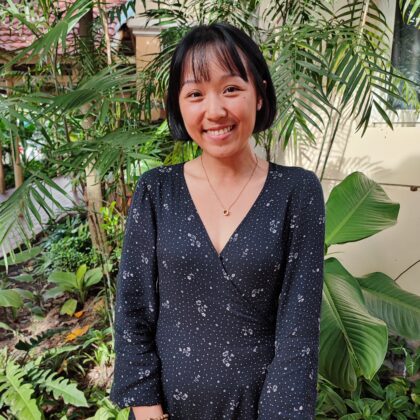 Linh Nguyen
Vietnamese teacher (Vietnam)
I didn't have a childhood dream of becoming a teacher, nor was it a career goal as I grew up, but I pursued it and believe that education plays a crucial role in children's lives. Along this journey, I am truly grateful and proud to have chosen to be an educator.
I moved to Ho Chi Minh City in early 2017 after completing the Early Childhood Education program at Hanoi National University of Education. Before joining La Petite Ecole, I was a homeroom teacher accompanying young children for about 9 years. Additionally, I also took on the role of managing teachers (for the 5-6 age group) and organized events.
I believe that learning a new language is a "Borderless" journey for children to connect with cultures, knowledge, emotions, and learning skills. I look forward to teaching and playing with the children in Vietnamese at La Petite Ecole in this school year.