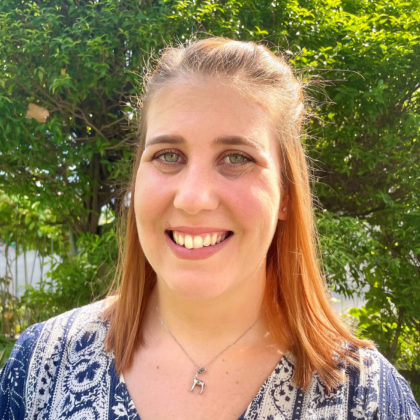 Noelene Van Den Berg
English-speaking teacher (South Africa)
I am originally from a small coastal town in South Africa called Jeffrey's Bay. In 2014, I graduated in Law and started teaching young adults.
I fell in love with this profession while watching my pupils light up as they grasped, applied and understood new concepts. That's when I discovered my vocation for teaching.
After obtaining my TEFL (Teaching English as a Foreign Language) certificate and moving away in 2017, I have been living abroad ever since. I graduated in preschool and Primary Education and am currently studying for a Master's in Education.
I enjoy creating a warm, friendly and safe environment for my pupils and helping grow their confidence, curiosity and sense of responsibility.