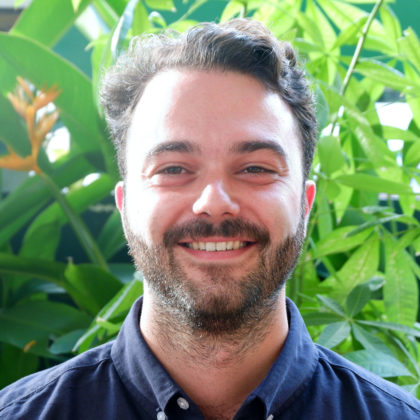 Geoffrey Roubin
English-speaking teacher (France)
I was born in France, a country I left 10 years ago. Fully bilingual in French and English, I have lived and studied in South Korea, taught in Germany, and started my primary teaching career in Vietnam, where I have been teaching for the past five years in a variety of settings.
I had my heart set on educating people as soon I first set foot in a classroom. It was clear that I wanted to help my pupils achieve their potential and grow, both academically and emotionally.
I also studied Art and Philosophy (and a bit of Social Sciences), so I always look forward to our Civic Education and Art lessons. I share La Petite École's view that children must always question and test themselves.
This year, I want us to create a classroom environment where trying new things, taking risks, making mistakes and reflecting are all possible.