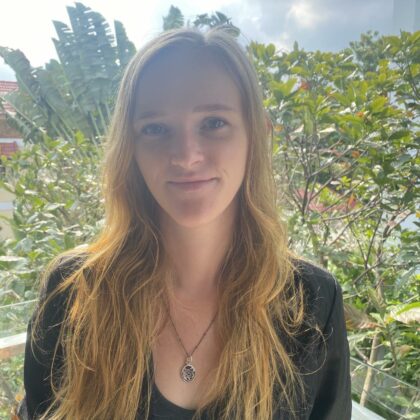 Katie Durant
English-speaking teacher
I am originally from Johannesburg South Africa and with a background in Environmental Science, I have a deep appreciation for the interconnectedness of the world.
For the past 5 years I have called Vietnam home while pursuing a career in education. Combining my love for teaching and environmental stewardship, I strive to instill a sense of environmental consciousness into my students.
I am passionate about fostering the social and emotional well-being of my students and developing their self-sufficiency. In my classroom, I create a nurturing and inclusive environment where students feel empowered to explore.