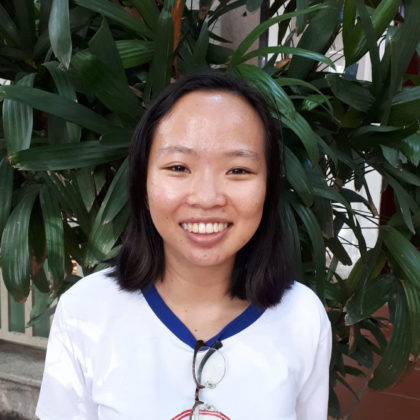 Mi
Preschool assistant (Nursery)
My name is Tieu Hai Mi Mi and I was born in 1995, in Ho Chi Minh City. When I was 18, I left my family and moved to Switzerland. From March 2014, I learnt French for five years to obtain the DEFL B2 certificate.
In April 2019, I enrolled in a health school in Vevey, Switzerland, to train as a Community Care and Health Assistant. In the meantime, to fund my studies, I have been babysitting and teaching children Maths and English while traveling across Europe.
In May 2019, I came back to my home country and discovered my great passion for teaching small children through my work at La Petite École.