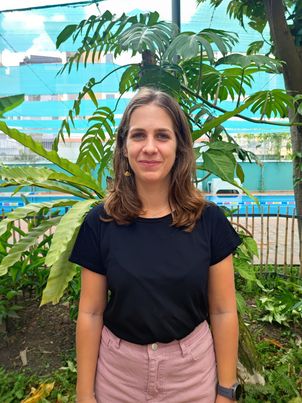 Bérengère Daulon
School nurse
Having graduated as a nurse in 2018, I worked for four years at the Lyon public hospital (France) in the geriatric post-emergency department and in intensive care for burn victims. These experiences enabled me to develop my adaptability and organizational skills.
In my personal life, I've always taken my educational and protective role very seriously, which is why I now want to work with children so that they can develop in a safe and fulfilling environment.
My husband and I have been living in Vietnam since November 2022, and we love our life here and the richness of Vietnamese culture. I've always loved traveling since I was very young, but I fell in love with Asia during a nursing internship in Cambodia. I can't wait to start this new adventure with the children of La Petite Ecole!